Satellite to Powering
IoT Ecosystem
Leading the industry with low-power, and dependable satellite connectivity solutions for global IoT
SOLVE YOUR DATA COMMUNICATION PROBLEM
WITH HELLO SPACE
Understanding
We want to understand your needs and offer data services with the most suitable solution for you. To do this, we kindly ask you to fill out a form.
Demonstration
We will show you how efficient our service is through the test opportunity we are offering
Contracting
You can sign our service contract, which provides the highest quality service, along with the necessary hardware and connection models required for the solution.
OUR NETWORK
Our cutting-edge pocketqube satellites in space catch signals from the earth's surface, relayed through ground stations, and securely-seamlessly delivered via the cloud to empower your data-driven future. Witness the synergy of innovation and connectivity, where the sky meets the ground.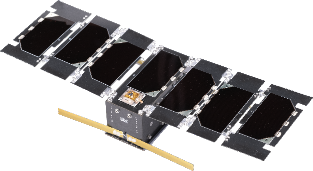 Stay Always Connected with Us! Proud member of the LoRa Alliance, shaping the future with the global LoRaWAN network. Empowering industries worldwide – maritime, agriculture, logistics, energy, and manufacturing – with cutting-edge IoT solutions.
Reliable, worldwide coverage is our promise!